Nachrichten
12 March 2020
On March 11, "Mogilev" free economic zone registered its new resident. "Duna Pellet" (Latvia) is to implement investment project on export-oriented production of fuel pellets. NAIP is accompanying Latvian investor.
The investor chose production site in the town of Bobruisk (Mogilev region). It is planned to create up to 20 new workplaces.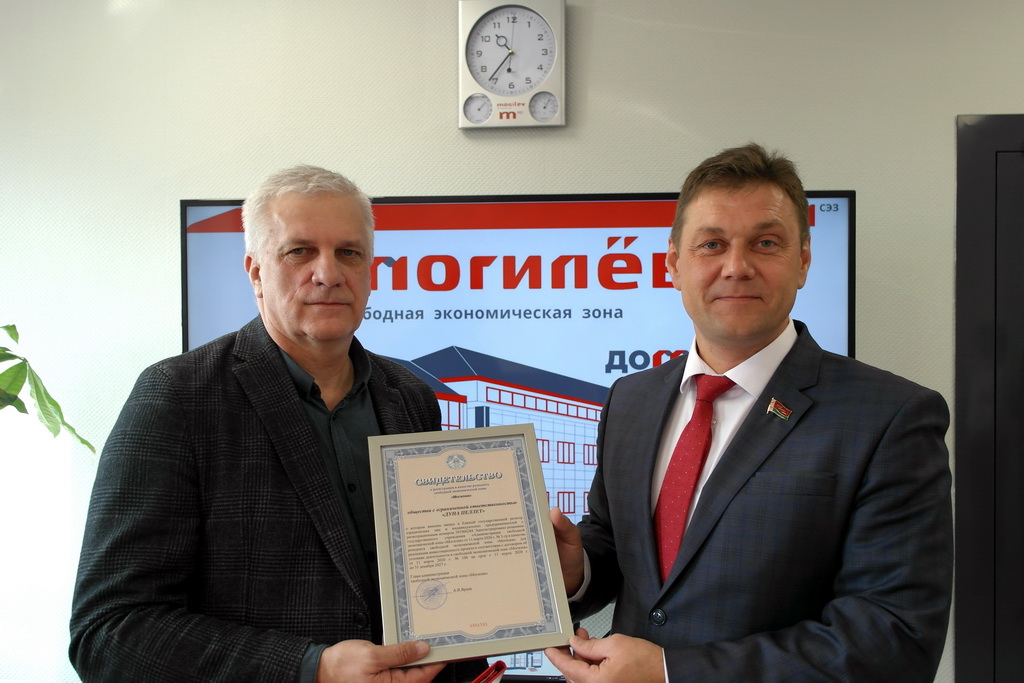 Earlier NAIP arranged visits of the company founders to choose the production site, conduct negotiations and get approvals from the state bodies. The investment project was also approved by the interagency working group, which coordinates modernization and creation of new woodworking enterprises, taking into account stock of raw materials.
NAIP will keep supporting the Latvian investor.
Photo:
FEZ "Mogilev"