Nachrichten
12 December 2019
On December 11, Hong Kong hosted Belarus-Asia Investment Forum. NAIP co-organized the event.
The ket speakers of the Forum were Kiryl Rudy, Ambassador of Belarus to China, Chan Maobo, Hong Kong Ministry of Finance, Elena Perminova, Belarus Deputy Minister of Economy, Sergey Gunko, Belarus Deputy Minister of Industry, and others.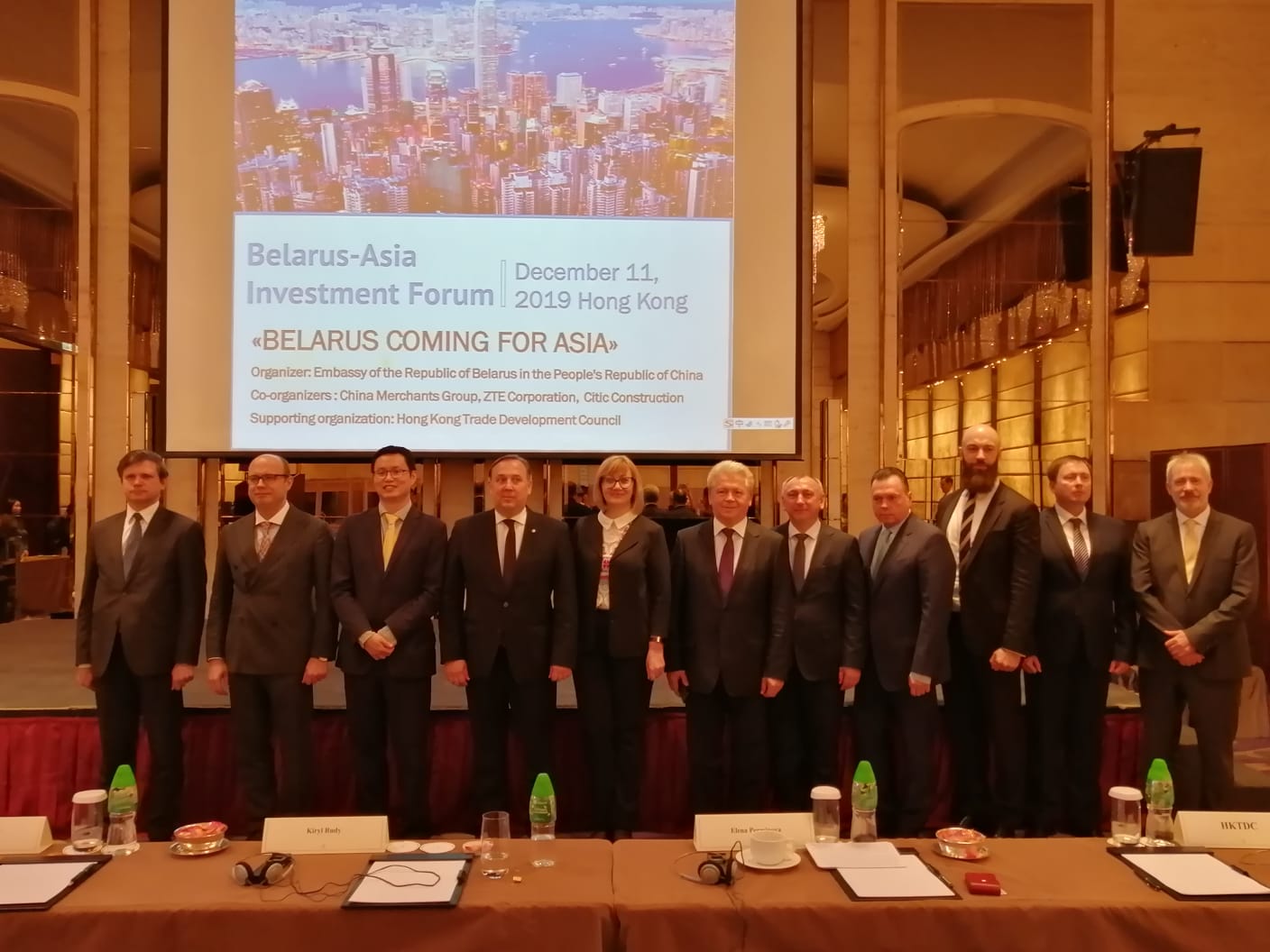 Among the key topics of the Forum were presentation of Belarus investment climate, role of the preferential zones in terms of foreign cooperation, as well as development of financial sector and innovations.
Belarus Embassy to China, NAIP, Ministry of Connection and Informatization, Ministry of Industry, Ministry of Economy were organizers of the Forum from Belarusian side.