Nachrichten
31 January 2020
On January 28, Moscow hosted "Republic of Belarus: new investment opportunities" event, organized by the Association of European Business. NAIP presented Belarus investment potential and most promising investment proposals.
Alexander Kononchuk, Deputy Head of Investor Servicing Department, presentd most relevant information regarding doing business in Belarus, terms and promising sectors for FDI inflow. The participants took part in B2B negotiations, and discussed possible cooperation.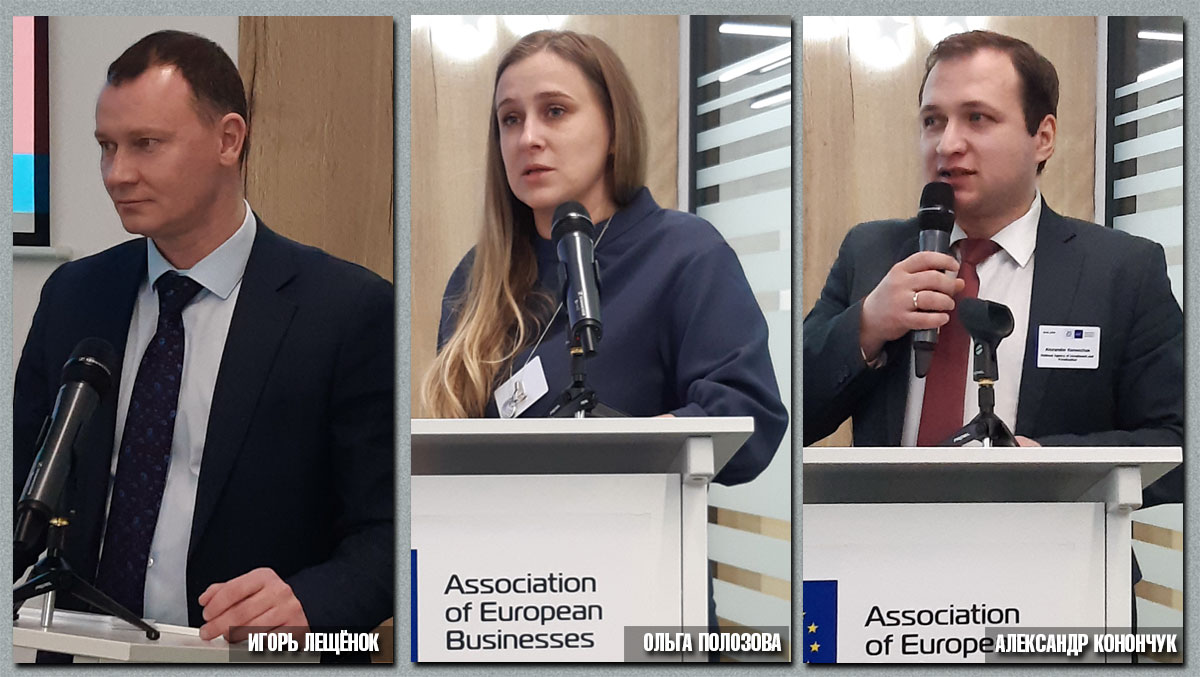 The event gathered more than 40 AEB members, which represent business community, consulting firms, financial institutions from Russia, the USA, CIS countries, the EU, Asia, as well as international organizations.
According to
BelTA
, Vladimir Semashko, Ambassador of Belarus to Russia, noted that today Belarus is an open economy which trades with more than 190 countries. Today, Belarus is a prospective investment site to set up and develop business, Semashko added. The country has created an effective system to support and accompany foreign investors. The whole country is covered with various preferential regimes.
Image:
the Embassy of Belarus to Russia
.