Nachrichten
6 February 2023
An automatic plant protection system using drones, a harvested grain scanner, an energy-saving greenhouse — these and other investment projects worth about $20 million were presented on February 2 at a meeting of representatives of the Agency with partners from the Minsk office of the Korea Trade-Investment Promotion Agency (KOTRA).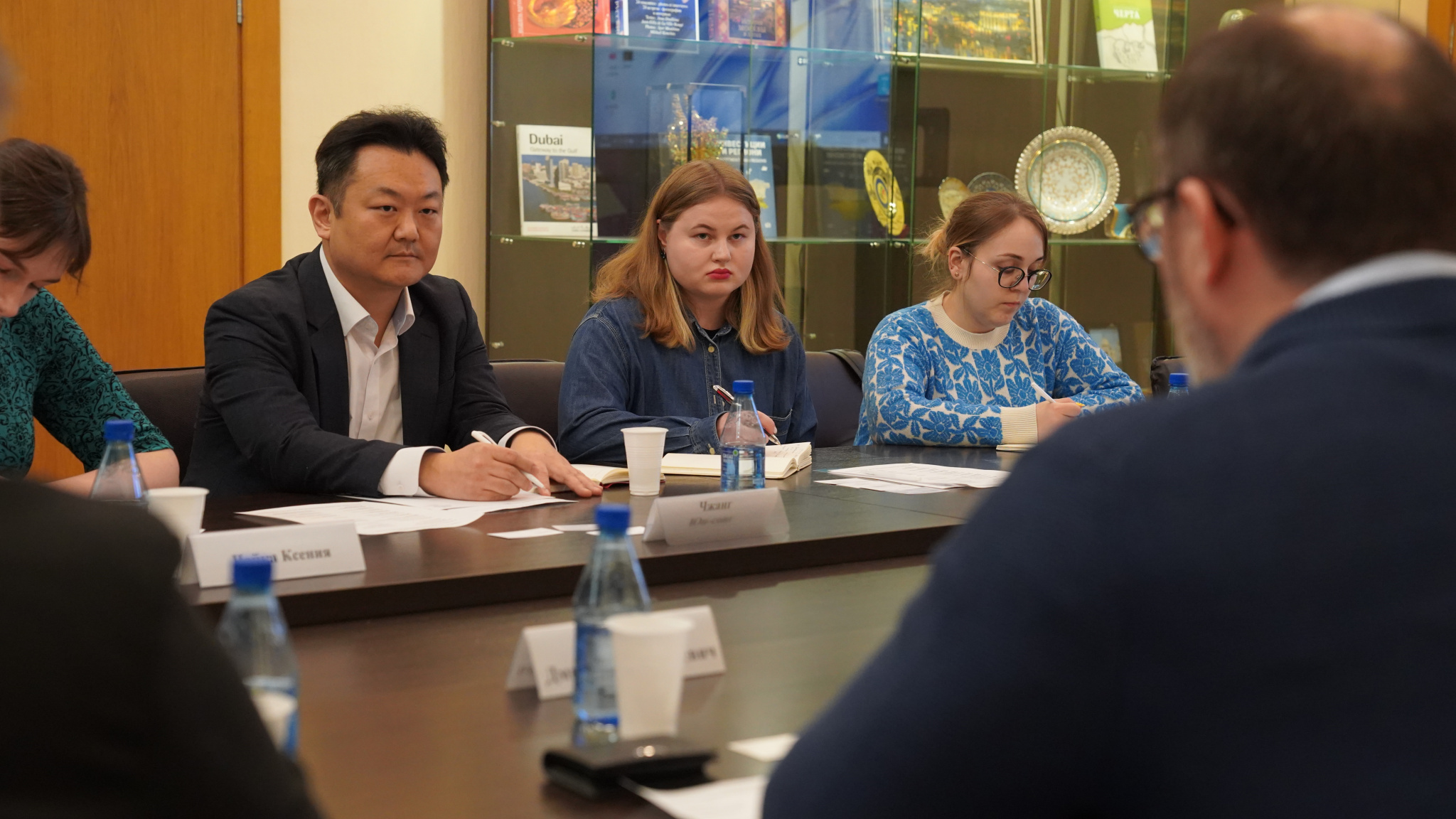 "In 2022, the Republic of Korea and the Republic of Belarus celebrated the 30th anniversary of the establishment of diplomatic relations", — noted the general director of the Minsk office of KOTRA Zhang Yun-song. — "All this time we have been liaising in various industries, including IT and agriculture. Now it is important to gradually move forward, then in the future we will achieve significant results".
Mr. Zhang Yun-song got acquainted with the most promising investment proposals, the mechanism for implementing projects within the framework of public-private partnership.

Dmitry Primak, the Head of the Ecosystem Development Department of JSC "Belagroprombank", spoke about support for startups in Belarus, and also offered to organize a pitch session of projects for Korean businesses. A similar event held in September 2022 for the Arab business community received positive feedback.

"Investment is always a conversation about the future. About technologies that will be in demand in five, ten, fifteen years. Therefore, we are open to dialogue and are always ready to help businesses in finding promising areas. The task of the agency is to be a one-stop-shop, a kind of guide that will help an investor navigate when entering the Belarusian market", — said Dmitry Krasovsky, the Director of NAIP.
Korea Trade-Investment Promotion Agency (KOTRA) is a state-owned non-profit organization established by the Korean government in 1962 to promote the development of business relations of the Republic of Korea around the world. To date, 127 offices have been opened in 84 countries around the world.

In order to deepen economic cooperation between South Korea and Belarus, the Minsk office of KOTRA was opened in 2014. In most countries of the world, KOTRA offices are part of embassies and have diplomatic status. In Belarus, the agency is known as the Trade Department of the Embassy of the Republic of Korea.

In 2021, NAIP and KOTRA signed a cooperation agreement, the purpose of which is to assist entrepreneurs, enterprises and organizations in their countries in developing bilateral business ties and expanding mutually beneficial cooperation.