Press Centre
28 September 2020
Practical experience, modern approaches and prospective areas for cooperation in the sphere of investment activities promotion were reviewed on September 28, 2020 during the meeting of NAIP leadership with Mr. Vyacheslav Fedyunin, Acting CEO of Pskov Region Investment Development Agency.
An Agreement on Cooperation between the two agencies aimed to enhance investment attractiveness of the Republic of Belarus and the Pskov Region of the Russian Federation was also signed in the scope of the event.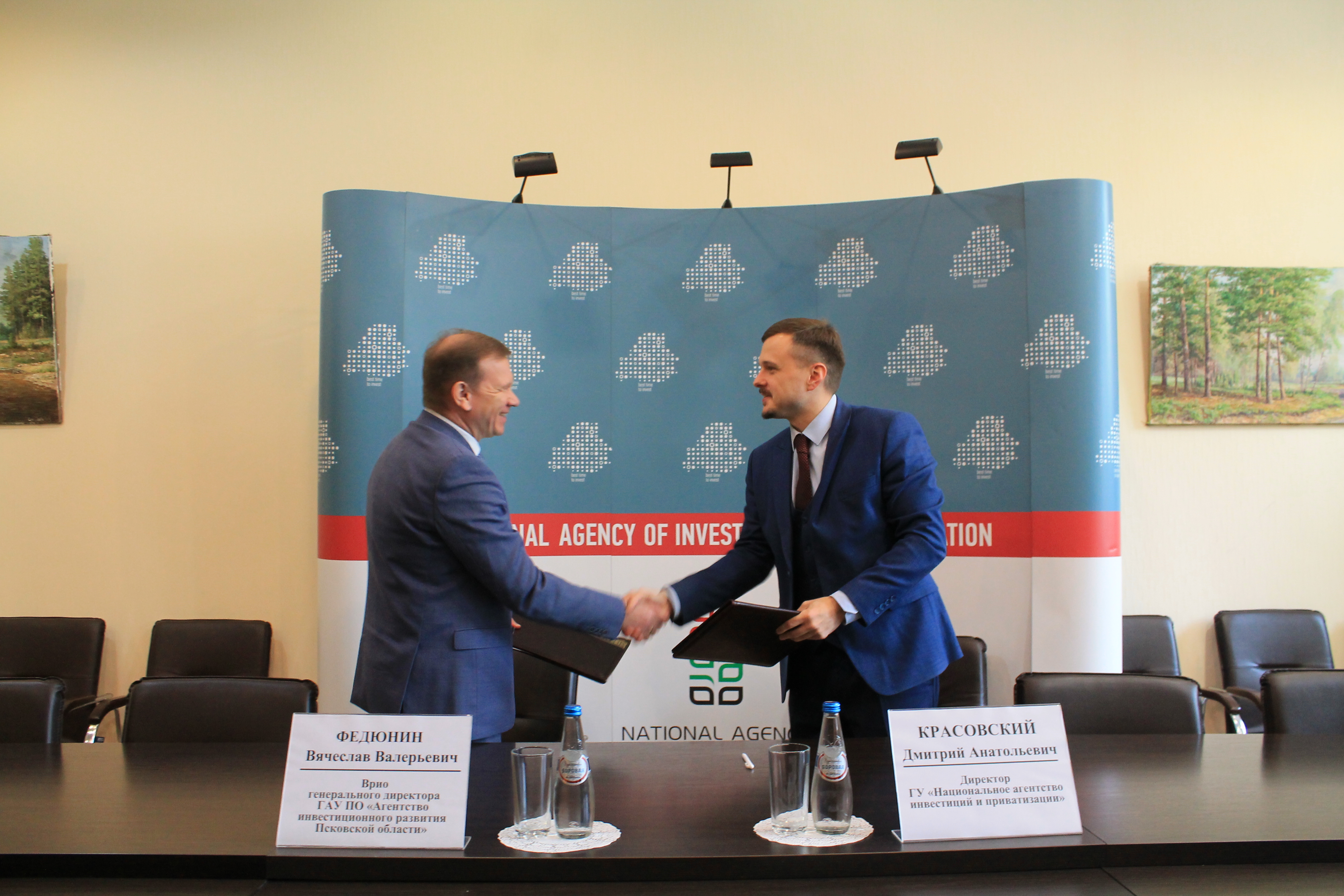 In particular, the parties agreed to create favorable conditions for mutual investment attraction, development and implementation of joint projects, as well as to exchange information on conditions for doing business, investment opportunities and available investment projects, in addition to collective participation in seminars, conferences, forums and other investment-related events.