Press Centre
14 January 2021
The heads of the National Agency of Investment and Privatization and the Belarusian Universal Commodity Exchange, in a meeting held on 14 January 2020, discussed opportunities to develop collaboration in attracting foreign businesses interested to enter the Belarusian market via the exchange's e-platform.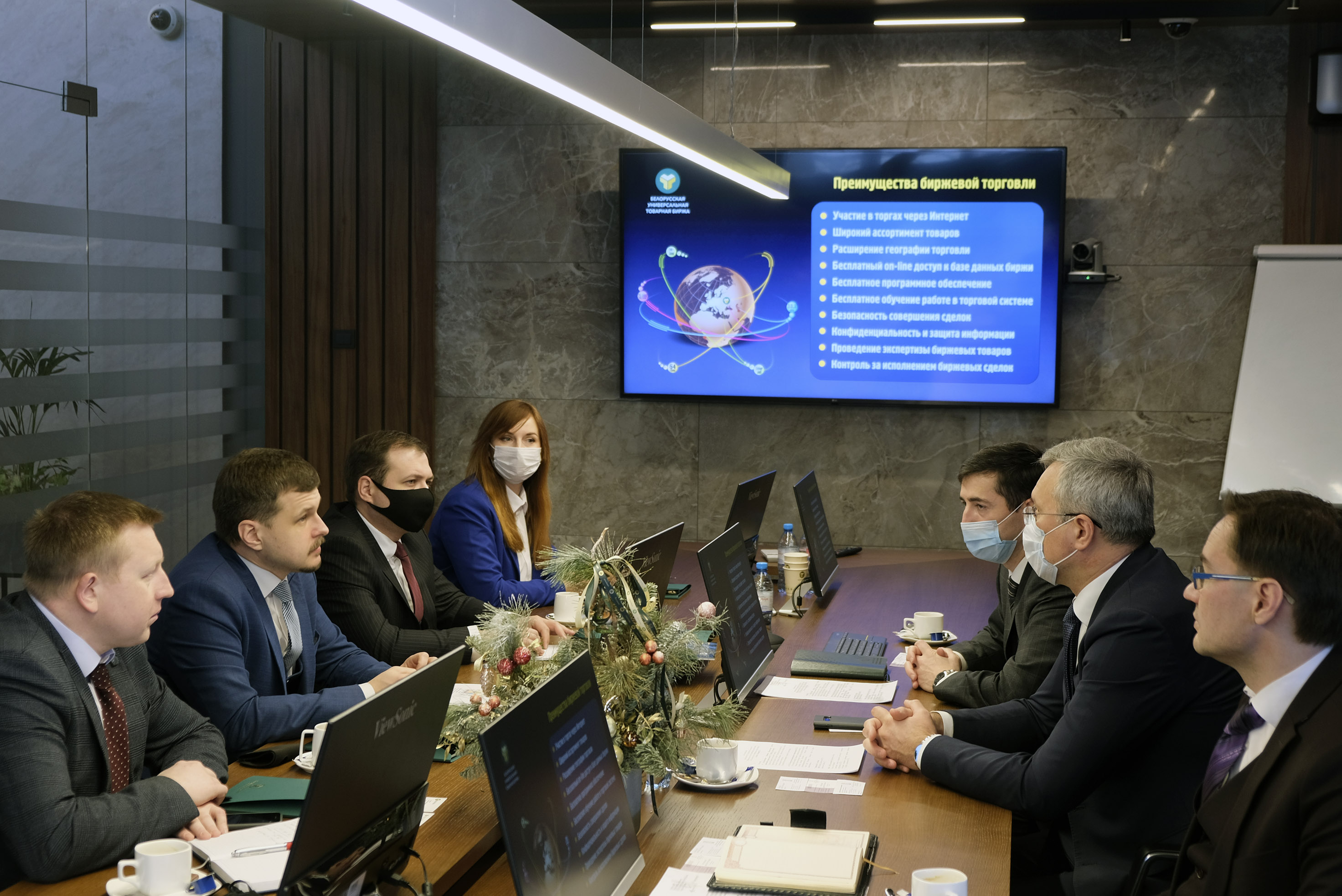 NAIP and BUCE plan to organize joint business events in and outside Belarus with the aim to promote exchange trading instruments and strengthen our country's commerce and investment potential.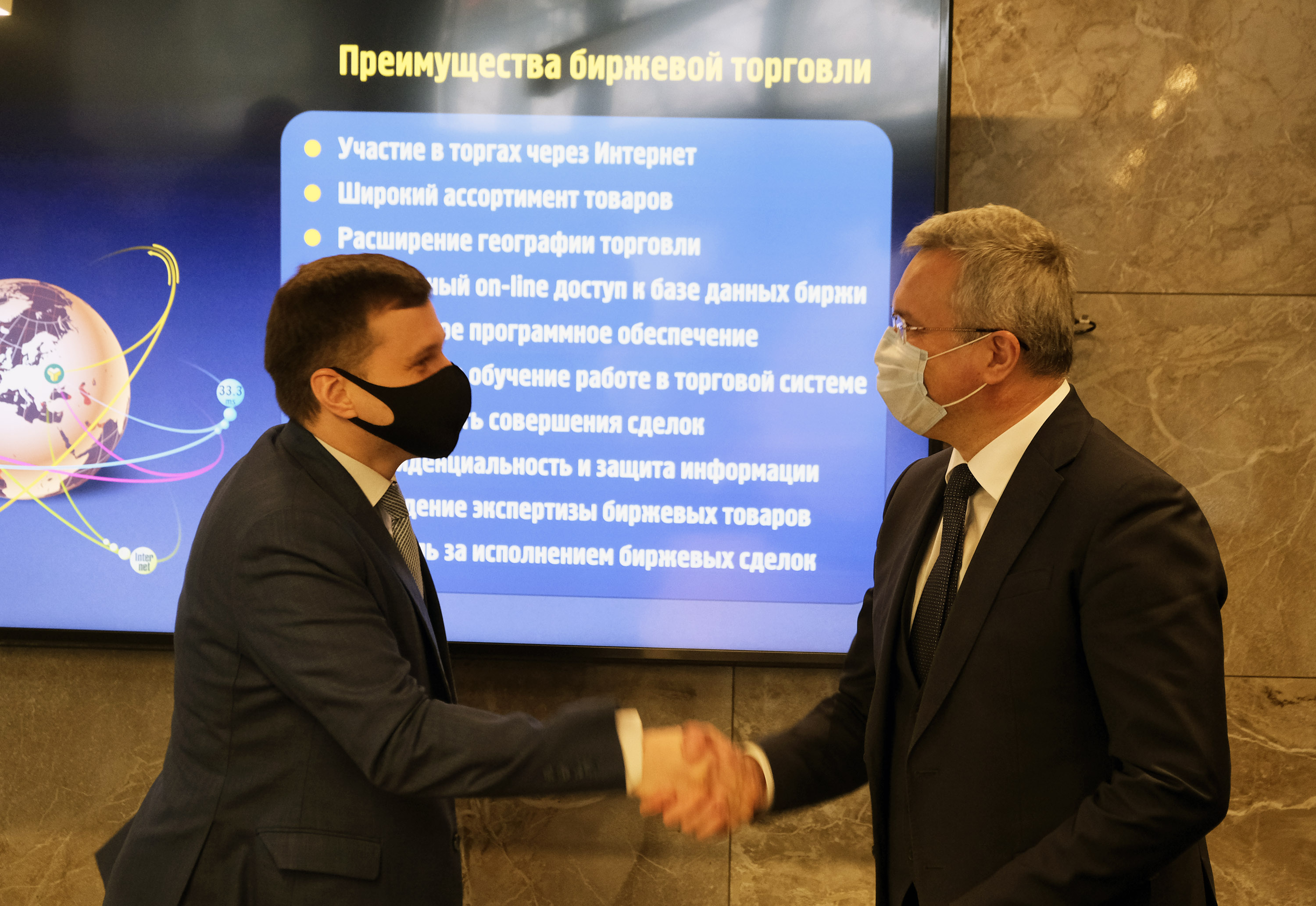 "Every year we receive hundreds of foreign business delegations representing various business sectors: from wood processing and construction to logistics and manufacturing. All these companies need, firstly, reliable partners among Belarusian companies and, secondly, raw materials and technological equipment for the implementation of investment projects. The exchange can meet both of these needs. In this regard, we would like to include a visit to your organization as a mandatory item in the programs of business visits scheduled for the current year. In my opinion, this will benefit all parties concerned," NAIP Director Dmitry Krasouski said.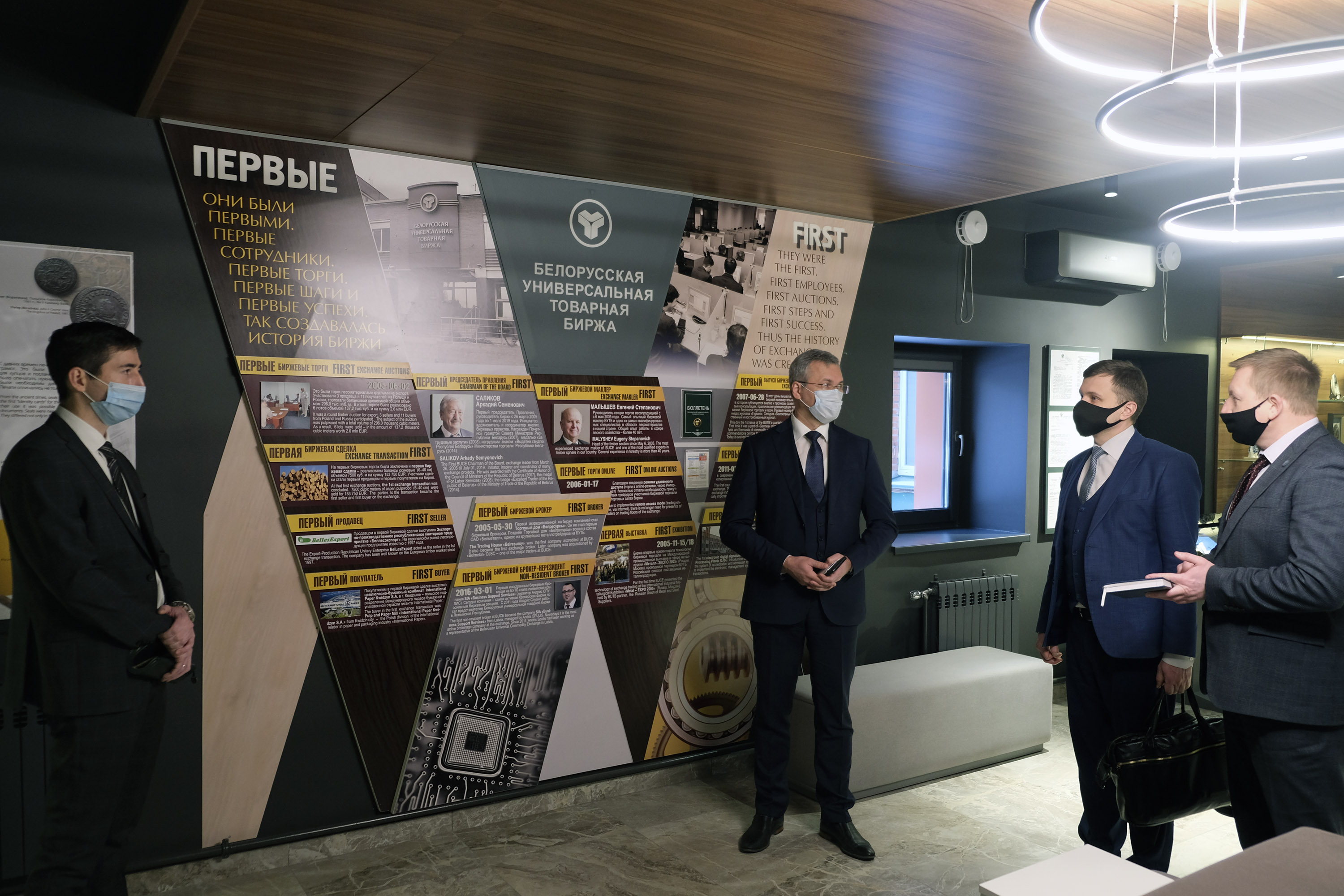 BUCE Chairman of the Board Aleksandr Osmolovsky confirmed the readiness to unite efforts with NAIP in organization of business forums, conferences, seminars and other events to enhance foreign economic relations of Belarus, including necessary information and financial support.
The Belarusian Universal Commodity Exchange was founded in 2004. Its first trading session was held in June 2005. BUCE is one of the largest commodity exchanges in Eastern Europe. The exchange assists Belarusian companies with exports of metal, forestry and agricultural products, industrial and consumer goods, as well as renders support to foreign companies in entering the Belarusian market.