Press Centre
5 August 2022
On 2 August on the basis of the National Agency of Investment and Privatization there was a business meeting of the NAIP representatives and Extraordinary and Plenipotentiary Ambassador of the UAE Ibrahim Salim Mohamed Almusharrekh.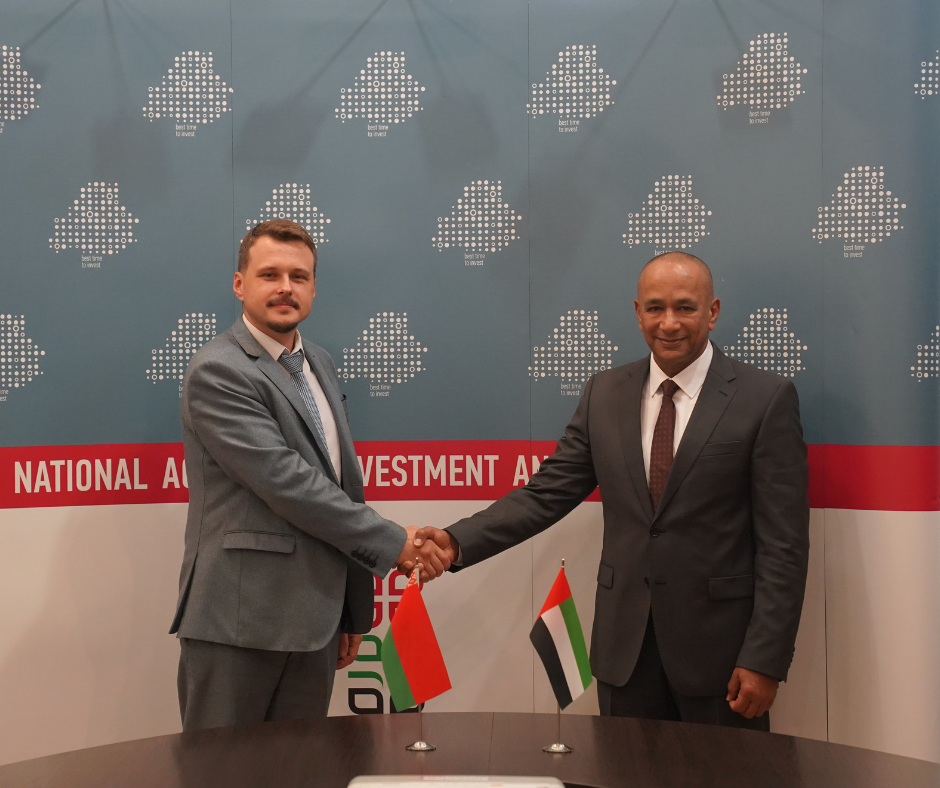 The main activities of the Agency and the business potential of various sectors of the economy were presented by the NAIP Director Dzmitry Krasouski. He also told about the methods of rendering assistance to foreign business in implementation of investment projects in Belarus.
The National Agency of Investment and Privatization already has an experience of successful cooperation with partners from the UAE. In November 2021 the NAIP team held the Belarusian Investment Forum within the framework of the global exhibition Expo 2020 in Dubai, which gathered over 100 representatives of medium and large businesses from the Gulf region. "We hope that today's meeting will not only allow us to continue our interaction with the UAE business, but will allow us to bring it to a new level", — Dzmitry Krasouski stressed.
During the meeting the parties identified a number of priority areas for possible cooperation: food and IT-industry, focus on green technologies and food security. "In the UAE, food security is no longer a business, but a national strategy", — said the head of the country's diplomatic mission.
Participants of the meeting touched upon the strategy of promoting Belarus as a country with a favorable investment climate for foreign business. Ibrahim Salim Mohamed Almusharrekh pointed out that the activity of the Agency plays a key role in this question, so it's extremely important to choose the right vector of work. The idea to promote investment opportunities of Belarus as a "hidden gem," according to the Ambassador, fully coincided with his personal feelings.