Press Centre
15 February 2023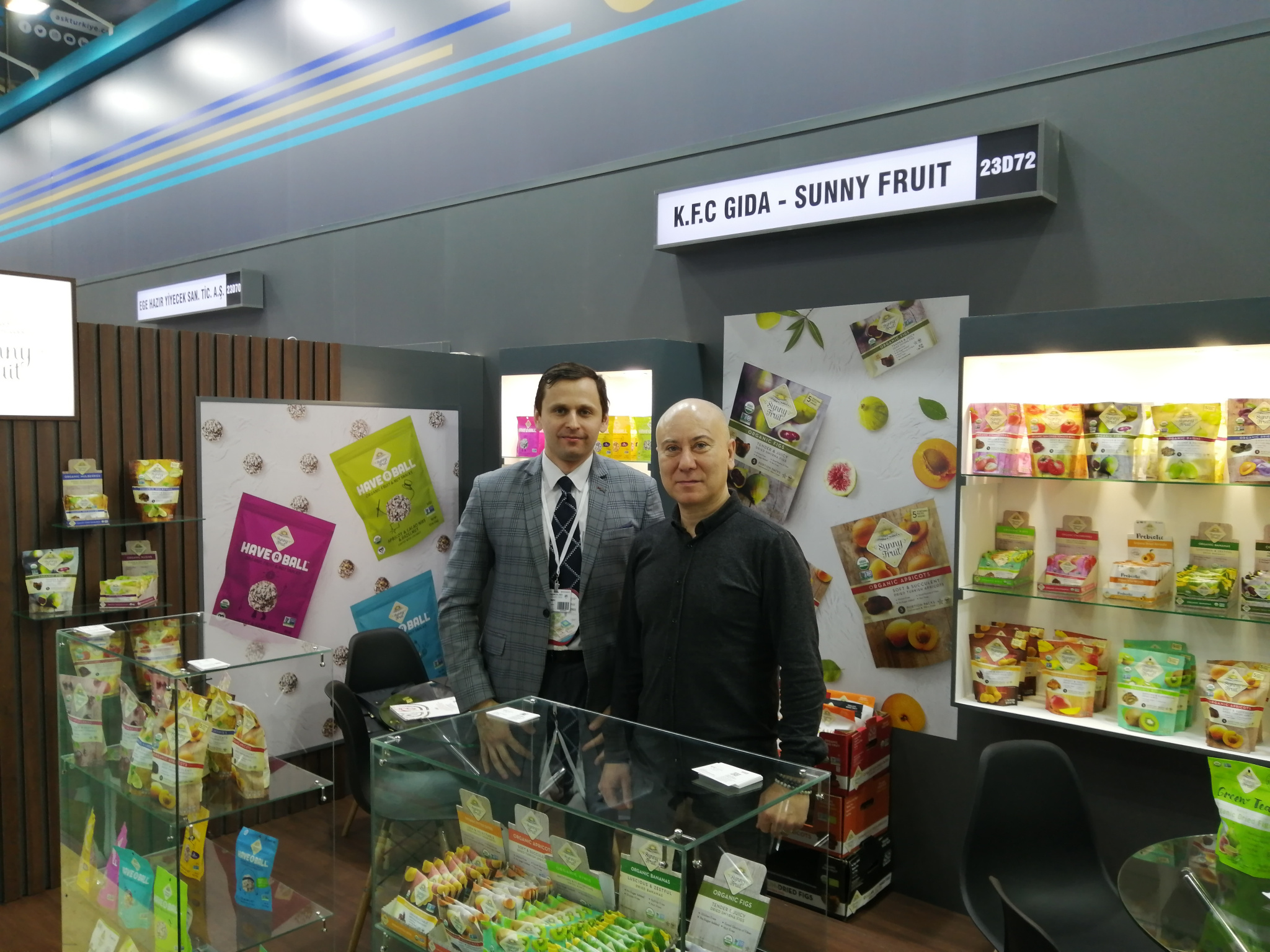 The National Agency of Investments and Privatization took part in the annual international food exhibition Prodexpo-2023, which was held from 6 to 10 February in Moscow. The event was attended by over 2,600 exhibitors from 73 countries of the world - they are leading companies in the field of agriculture, food industry, manufacturers of alcoholic and non-alcoholic products.
Vitaly Zholnerovich, Deputy Head of the Investor Support Department, and Roman Chigray, an investment specialist, held talks with representatives of more than 60 companies from Turkey, Iran, Serbia, China, the Republic of Korea, Sri Lanka, and other states that have shown interest in developing cooperation with Belarus.
Turkish perspectives
NAIP members met with Neset Kechechiogullari, Deputy Sales Director of the Turkish company K.F.C Gida A.Ş.
K.F.C. Gida is a major manufacturer of confectionery products, as well as snacks made from nuts and dried fruits. The company works with more than 800 farms and promotes its products through six distribution centers.
- Mr. Kechechiogullari pointed out sustainable development of Belarus-Turkey relations, both political and economic, as well as the potential of Belarus as a European business hub of the future, comparing it with Singapore, - Vitaly Zholnerovich notes.
Serbian business mission
A constructive meeting was held with representatives of Serbian business community. NAIP members discussed with manager of Medela company Ivan Marinovich business scaling prospects in Belarus. Medela is a large confectionery manufacturer in Serbia with a developed dealership network in Europe, the USA and East Africa.
Roman Chygray stressed that Ivan Marinovich pointed out the great interest of Serbian business in the cooperation possibilities in various areas: from finished products trading to placement of production in Belarus in case of increased sanctions pressure from the EU leadership on Serbia. The company was particularly interested in the possibility of the Agency organizing a business mission to Belarus.
Saffron Diplomacy
For the first time in the thirty-year history of Prodexpo, the exhibition was attended by Afghanistan company, and NAIP members managed to communicate with its representatives. Ariana Saffron company produces the most expensive spice in the world – saffron, which costs about $2,000 per kilogram. There are only a few large manufacturers in the world and the company from Afghanistan is one of them.
According to the agency, even despite the tense political situation in Europe and the in world Mr. Akhtari, the director of Ariana Saffron, is optimistic: he plans to visit Belarus with the most serious business intentions in the near future. He was most impressed by the fact that our country provides an opportunity for safe and efficient business scaling for foreign companies.
As the results of meetings with all companies, agreements to continue cooperation after the exhibition were reached. NAIP will provide all necessary assistance in the implementation of the investment intentions of the companies participating in the exhibition.