Press Centre
2 February 2023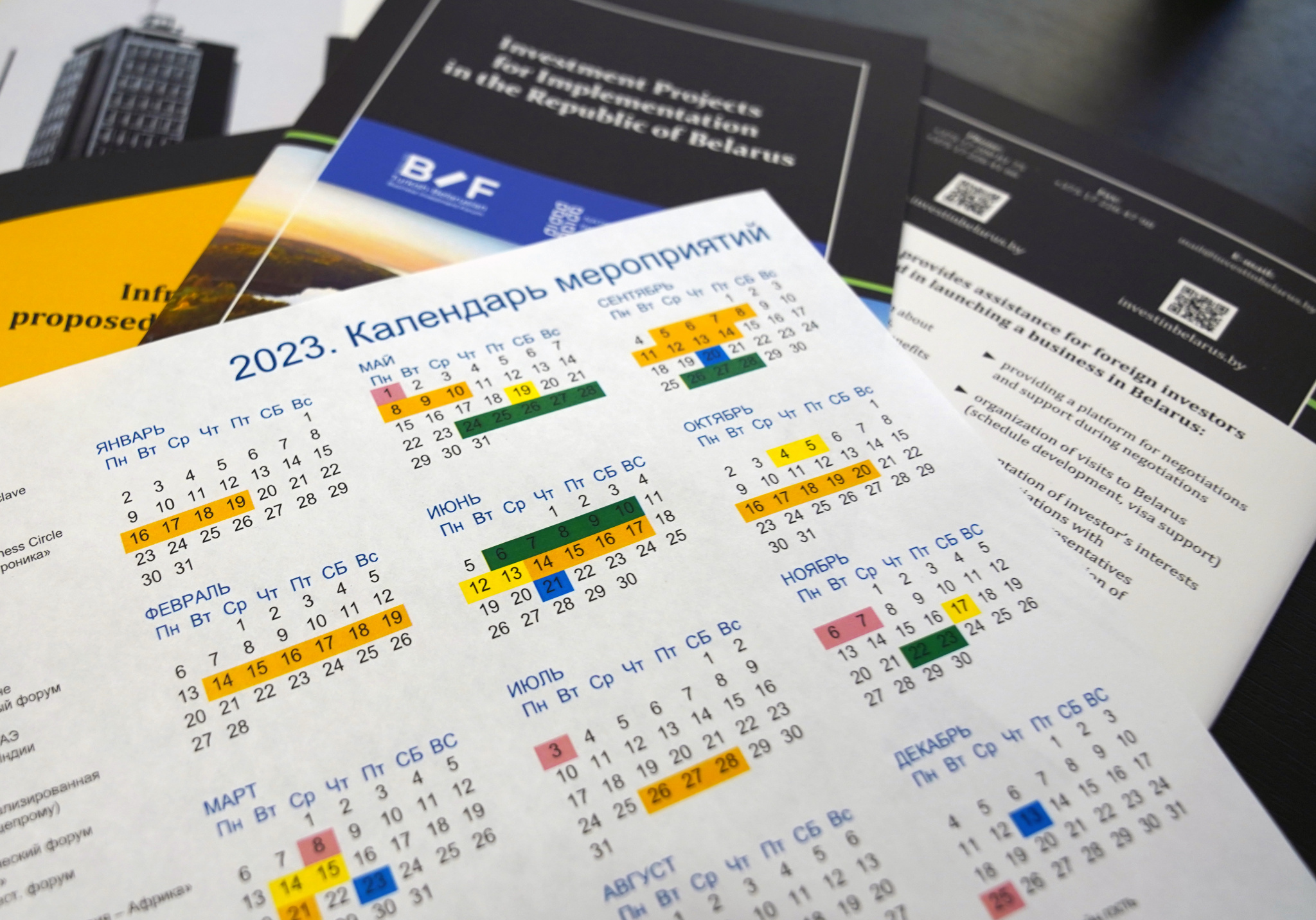 Every year, the National Agency of Investment and Privatization organizes various international image events. The best known one is the Belarus Investment Forum. BIF used to be held in Istanbul, Dubai, London, Frankfurt am Main and other major business centers.
In 2023, the focus will be on Belarusian-Russian economic cooperation, and the forum itself will bring business of both countries together twice. The Belarusian Investment Forum will be held in Bobruisk on 24-25 of May. Iit will be the main platform for presentations of investment projects, expert discussions on doing business in Belarus, and a platform for B2B and B2G negotiations. The next time the investment event of the year will take place in November 2023 in Moscow (date will be announced later).
Another annual NAIP's event, the Minsk Golf Invitational International Golf Tournament among Amateurs, will be held on 26-28 of May at the Minsk Golf Club. The tournament takes place for the third time and traditionally gathers representatives of business who want to get acquainted with Belarus — sports, business, and cultural. The event combines the game and B2B networking.
Talking about other online events, the National Agency of Investment and Privatization in 2023 will hold a number of webinars. It is an hour and a half long online event during which the NAIP specialists and invited experts will share exclusive information about promising sectors of Belarusian economy and tell about the nuances of operating in its market. The first webinar will be held in March and will focus on the instrumentation and electronics industries. In the summer, webinar participants will be able to learn more about water resources in Belarus (June) and new prospects for investment in pharmaceuticals (August). The final webinar in 2023 will be held on December 13, where the NAIP specialists will present all the nuances of investing in the chemical industry.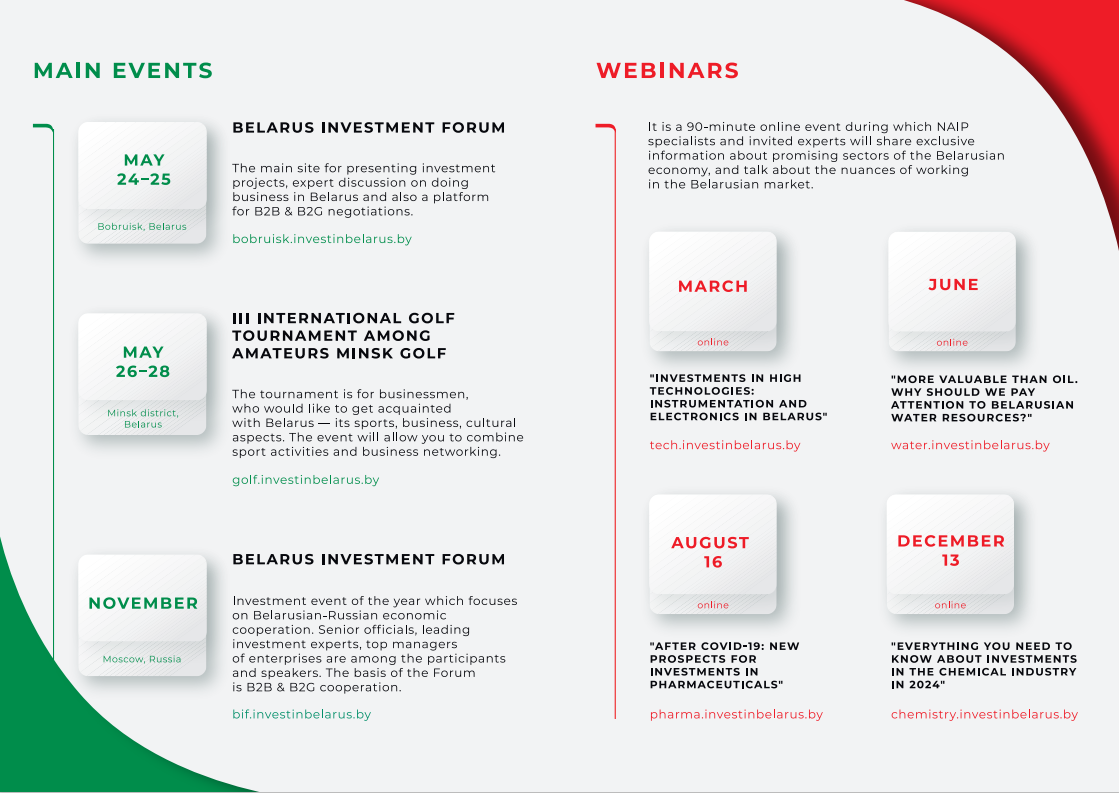 Another line of offline events is training seminars on public-private partnerships. An online kick-off meeting on the UNECE PPP project will be organized on 28 February. Two seminars are already planned for March: one is dedicated to the UNECE PPP project and the other to changes in PPP legislation (together with the Ministry of Economy). In May, there will be a training seminar for government bodies on preparation of infrastructure project teasers. In November, there will be a seminar on the methodology of PPP project selection and prioritization of infrastructure projects (together with the Research Economic Institute of the Ministry of Economy).
Dates of the events and links for registration will be published later. Follow NAIP's social media to be updated the next event.