Press Centre
3 August 2022
Signing ceremony was held in Minsk on 1 August, 2022. Belarusian side was represented by Director of the Agency Dzmitry Krasousky, the Russian one was represented by Executive Director of AIP Russia Denis Zhuravsky.
The agreement will speed up the process of development of industry standards and regulatory legal acts in the sphere of industrial infrastructure in the Republic of Belarus. It also will expand cooperation of Russian and Belarusian organizations to generate new investment projects.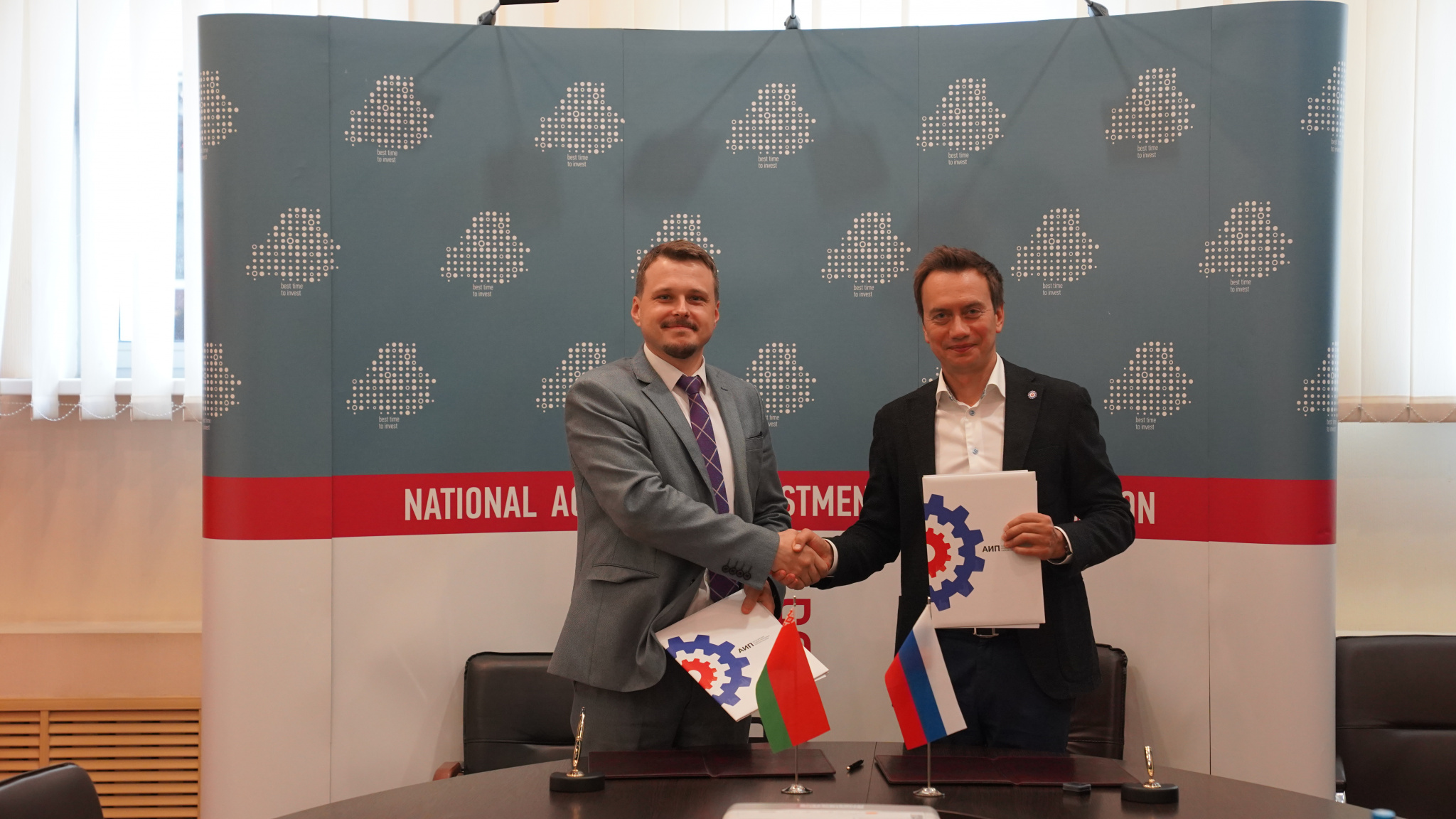 Both sides are aiming to hold joint business activities to develop the scientific, technical, innovative and industrial potential of Belarus. It will allow organizations to share good practice in creating and developing industrial parks. Of course, it will strengthen international ties between the Republic of Belarus and the Russian Federation.
The Association of Industrial Parks of Russia is an all-Russian industrial non-profit organization, uniting most of the country's industrial parks and SEZs, as well as service providers in the field of industrial construction with the aim of promoting common interests and attracting investors.