Press Centre
27 April 2023
The TIBO Forum is a unique platform for the exchange of advanced international experience, the generation of innovative knowledge and the discussion of mechanisms for introducing the latest technological trends in various sectors of the economy, the social sphere and the public administration system.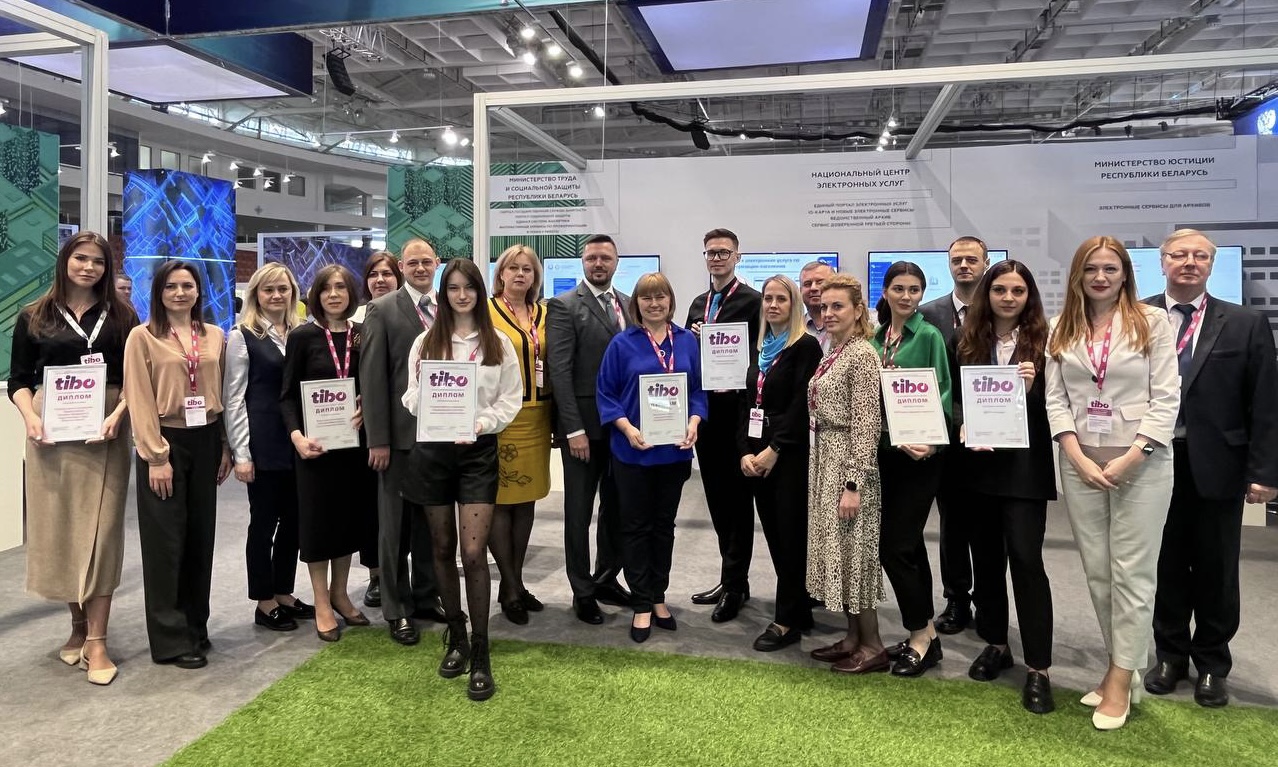 As part of the forum, from April 18 to April 21, a permanent exposition of domestic and foreign manufacturers of telecommunications equipment, software, developers and suppliers of high-tech products, security systems, intelligent solutions and services for the mass and corporate segment operated at the Minsk Arena. As one of the technological solutions for potential investors, the
Investor Roadmap
portal was presented - the largest republican interactive resource for finding investment options in the Republic of Belarus.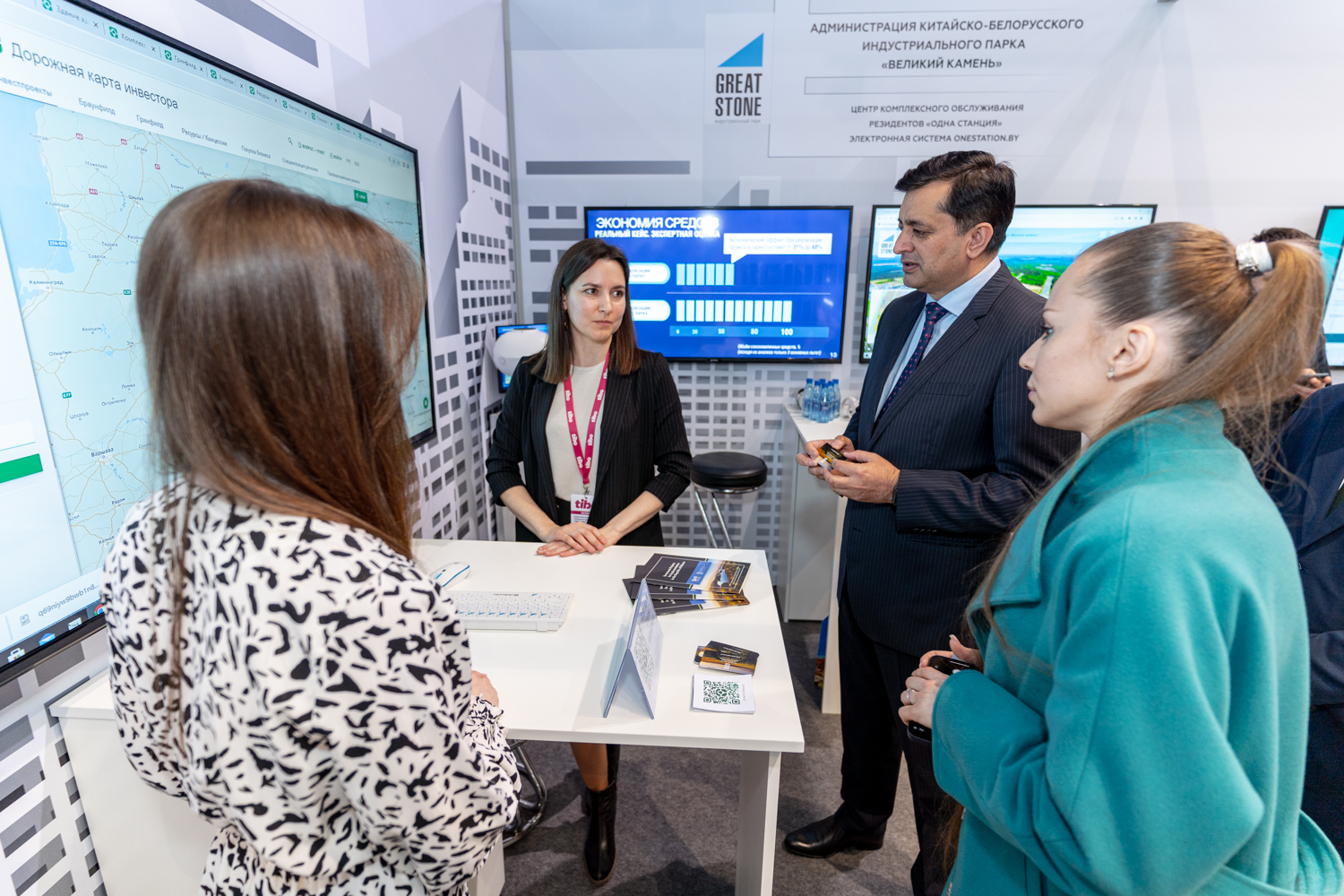 Ambassador Extraordinary and Plenipotentiary of the Islamic Republic of Pakistan to Belarus Sajjad Haider Khan showed interest in the "Investor Roadmap"
The Agency's digital platform contains all the necessary information about Belarus' investment proposals, preferential regimes, support infrastructure, as well as brief analytical reviews of each of the regions. With the help of DCI, a potential investor can find a project for investment or a platform for creating their own business at any time and anywhere. Annually the portal is visited by 20 thousand unique users, and the geography of coverage exceeds 150 countries of the world.
"I was very pleased that the forum participants were not just interested in our portal, but asked many clarifying questions about the functionality and possibilities of using the resource. Of course, we made a detailed presentation to all interested visitors, among whom, by the way, were guests of honor: Chief of Staff of the Presidential Administration Igor Sergeenko, First Deputy Chief of Staff of the Presidential Administration Maxim Ryzhenkov, First Deputy Minister of Economy Yuri Chebotar, and Ambassador Extraordinary and Plenipotentiary of the Islamic Republic of Pakistan Sajjad Hyder Khan in Belarus", —
said Veronika Shavel, Investment Specialist at NAIP.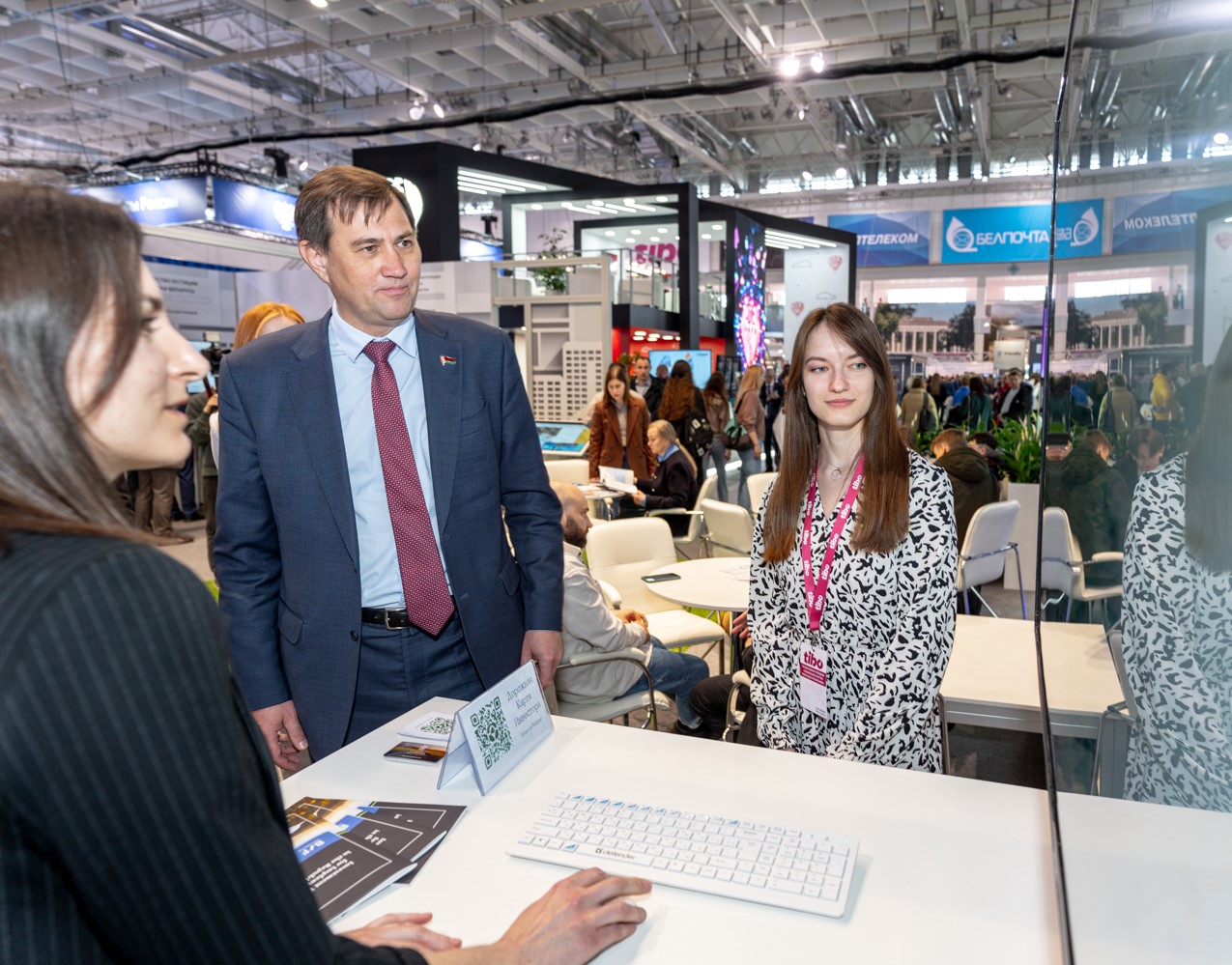 NAIP specialists are presenting the Investor Roadmap for the First Deputy Head of the Presidential Administration Maxim Ryzhenkov
During the exhibition, the National Agency for Investment and Privatization also held talks with the Minsk City Technopark, the Belarusian Innovation Fund, the Gorky Tech Regional Center for Support and Coordination of Domestic Digital Technologies and Developers, and other organizations about possible areas for further cooperation, including within the framework of DKI.