Press Centre
4 February 2022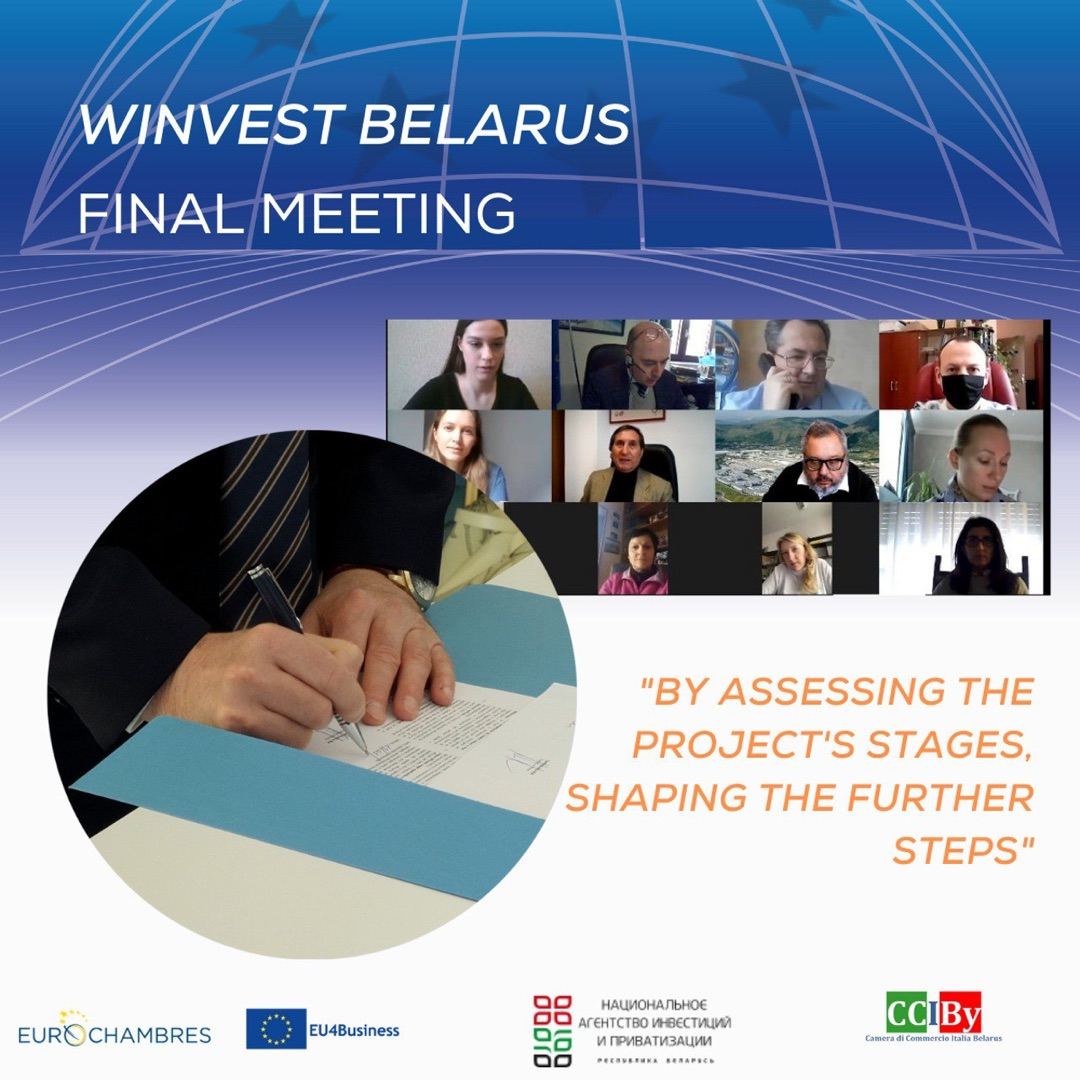 Participants of the project - Italian and Belarusian business support organizations and light industry companies - summed up the results of joint work during three months of the project.
In spite of difficult pandemic period, WINVEST Belarus provided online/offline tools and platforms for participants to position their potential, exchange experience, strengthen cooperation and expand direct contacts.

Director of the Agency, Dmitry Krasovsky, thanked the partners and beneficiaries of the project:
"We are especially delighted with the project of the Italian business incubator and believe that it can be an object for potential investment project promotion and implementation in the Republic of Belarus."

The participants also expressed their readiness and interest to continue their work, exchange experience and share their initiatives on a regular basis.

The main results of international interaction are:

26 business meetings between Italian and Belarusian organizations;

Memorandums of Understanding and Cooperation between the Chamber of Commerce and Industry "Italy-Belarus" and the Belarusian Financial Fund for Entrepreneurs, between the administration of Free Economic Zone "Minsk" and the Italian Confederation of Economic Development CISE, as well as between CIS and Confindustria Belarus. The documents envisage a number of initiatives, including those aimed to attract Italian investment to Belarus;

sessions on transfer of knowledge in the management of industrial parks and innovation systems of environmental sustainability and safety in Italy;

development and provision by the project organizers for the project participants of information and analytical products, such as guidebook on the textile industry in Belarus in Russian and Italian, etc;

Launching an initiative to provide consulting and training services among professionals in the field of light industry;

Analysis and elaboration of marketing strategies between potential Belarusian and Italian suppliers and exporters - representatives of small business and participants of WINVEST Belarus.

The meeting was concluded by Angelo Ilardi, Chairman of the Chamber of Commerce and Industry 'Italy-Belarus', who noted that "the balance between the interests of Italian companies and the Belarusian economic system has been and will be the goal of our cooperation with many public and private organizations of the Republic of Belarus, which is reinforced by our unfailing sense of friendship and respect.

Taking into account the epidemiological situation the Italian partners expressed their intention to visit Belarus in the near future.