Press Centre
14 December 2022
For the second year, New Zealander Stefan von Wolf du Ross has been building a business in the north of Belarus. The main priority is the cultivation of quinoa, which he had developed in Georgia, Indonesia and Australia. The first trial grain crop was harvested in 2021. In the future, the plan is to grow quinoa on a commercial basis and to open a drying and processing raw materials.
"Without the support of the Belarusian government we would not be here. Belarus is now at the top of the list of countries that are open to investors. Speaking of quinoa, it is an investment in the future. It can grow productively here for hundreds of years. It is suitable for food and can be used to produce vitamins for peoples , it is also animal feed and eco-friendly fuel made from dried biomass", — notes Stefan von Wolf du Ross.

In addition to agriculture, New Zealander will also invest in the tourism sector. He plans to build a complex with a museum, a fisherman's house and a hotel in the Gorodok district. Despite the difficult geopolitical situation in the world by the results of the first half of 2022, there is an increase in foreign direct investment for almost 4.5%.
"We have a very interesting group of investors who are trying to occupy segments and niches in the market that are leaving Western companies. It would seem that sanctions and the crisis are threats, all right, but they create opportunities. Now entrepreneurs from Russia, Turkey, Indonesia, Pakistan and India are most actively investing in our country. As for the priority areas, these are wholesale trade, logistics and warehousing, retail trade, production of household appliances and chemicals", — Alexey Pushkarev, Deputy Director of the National Agency for Investment and Privatization, tells STV Channel.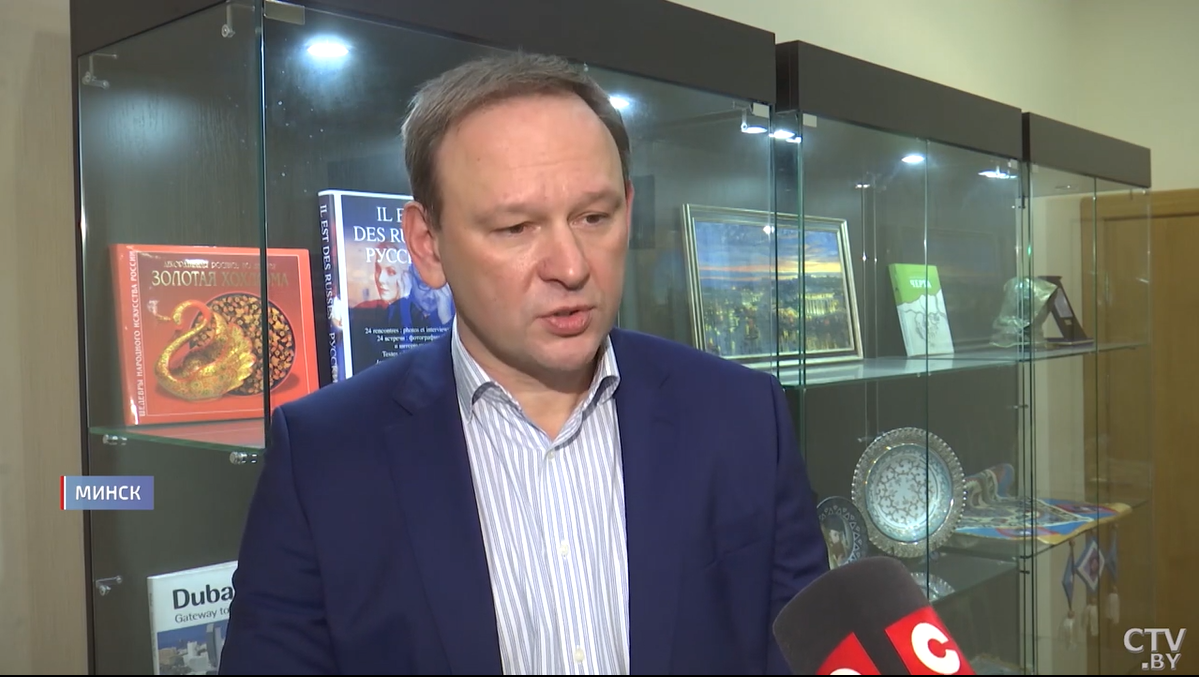 Photo: STV Channel
The Agency is a strong partner for businesses in Belarus. The NAIP works with investors on a one-stop-shop basis and supports projects at all stages of implementation, including post-investment support.