Press Centre
11 July 2022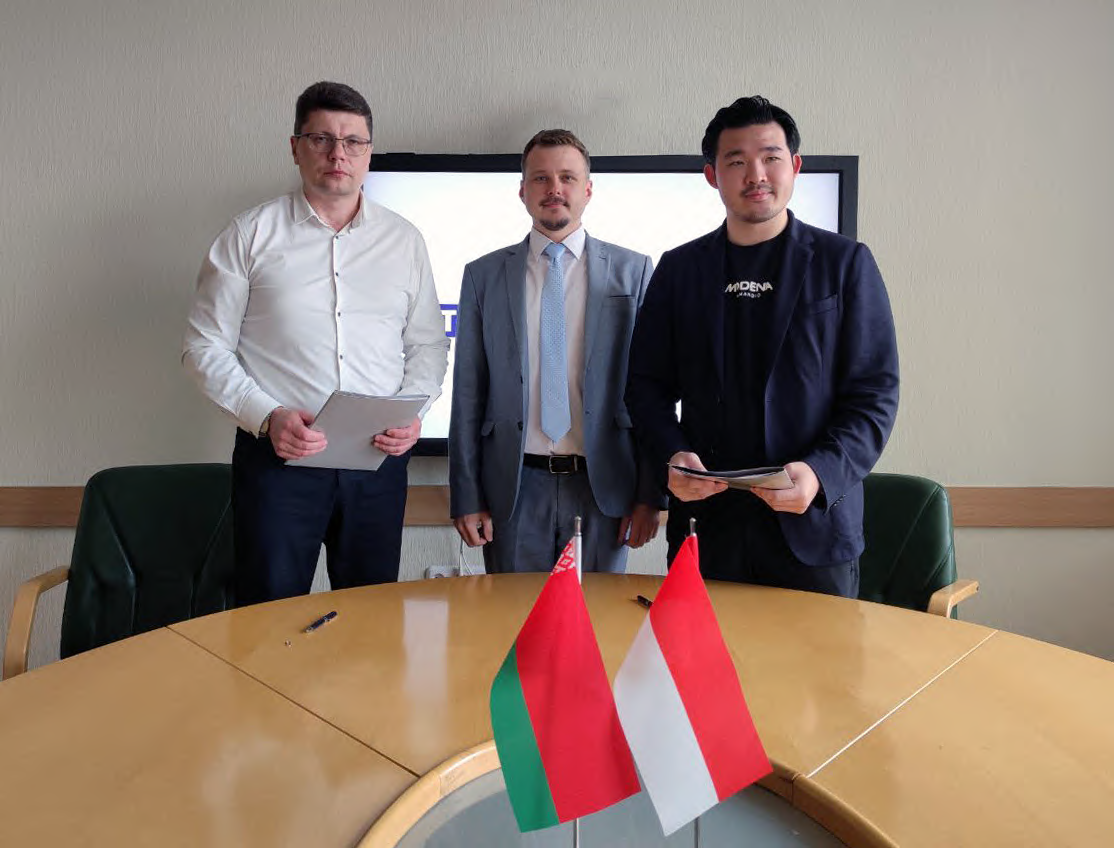 MODENA considers Belarus as a regional hub to promote its interests in the post-Soviet space. This was stated by the group's Executive Vice-President, Strategic advisor to the Speaker of the House of Representatives of the Republic of Indonesia Michael Jizhar, who visited our country on a business trip July 4–7.
MODENA manufactures home appliances as part of the smart house concept, solar power systems, industrial and medical equipment. In 2021 the group's sales and distribution network reached 92 countries.
The company is headquartered in Indonesia, with R&D centers also in China and Singapore. There are 11 regional offices and several joint ventures in such countries as Uzbekistan, Brazil, Mexico and Algeria.
At the first stage of cooperation with Belarusian plant Atlant, MODENA is ready to invest about $85 million in the Belarusian economy, afterwards to $150 million.
«Belarus has a bright future with a big industrial opportunity for both Software and Hardware Development with immense opportunities and investment ease, – noted Michael Jizhar on social media following the trip. – I hope our initiative here will bring other Corporations to consider Belarus as their next Industrial Hub».
During the visit, the Vice-President of MODENA also met with the management of Bremino Group LLC, the High Technology Park, the Industrial Park Great Stone, FEZ Brest, JV Brestgazoapparat, Baranovichi Machine Tool Plant. Possibilities for participation of Indonesian partners in production of electric scooters, the realization of the smart city concept were discussed as well as cooperation in information technologies and logistics.
The close cooperation between the NAIP and the MODENA Group started in the spring of 2022. The agency provided the partners with information on the conditions of doing business in Belarus, provided advisory services, and accompanied the delegation during its visit to Minsk. Evaluating the results of his visit to Belarus, Michael Jizhar expressed his special gratitude to Mr. Dzmitry Krasouski, Director of the Agency and Mr. Alexey Pushkarev, Deputy Director of the NAIP.

Photo (from left to right): Mr. Dmitri Sokolovski, CEO at ATLANT Inc.;Mr. Dzmitry Krasouski, the Director of NAIP; Mr. Michael Jizhar, the Vice-President of MODENA.