Press Centre
30 November 2022
The National Agency of Investment and Privatization has initiated a trial project to create a network of industrial parks in industrial cities of the republic, which will help foreign and domestic investors to quickly open a business in Belarus. Aleksey Polovikov, the Head of the Regional Development Department, presented the project to representatives of small and medium businesses at the Business Week 2022 Forum.
The network of industrial parks will cover cities and districts with a population of more than 80 thousand people in all regions of the country. Such a system will help cover almost all the issues that enterprises inevitably face: connecting to networks, improvement and servicing of engineering infrastructure, logistics, work with regulatory authorities, repair and maintenance of equipment, staff transportation, product promotion, recruitment and many others.
"The main goal we are pursuing is to increase the investment potential of industry in the republic. The industrial parks format will help in organizing the production process in a short time, reducing costs and risks due to the ready infrastructure, land, production, storage and office premises", — explains Alexey Polovikov.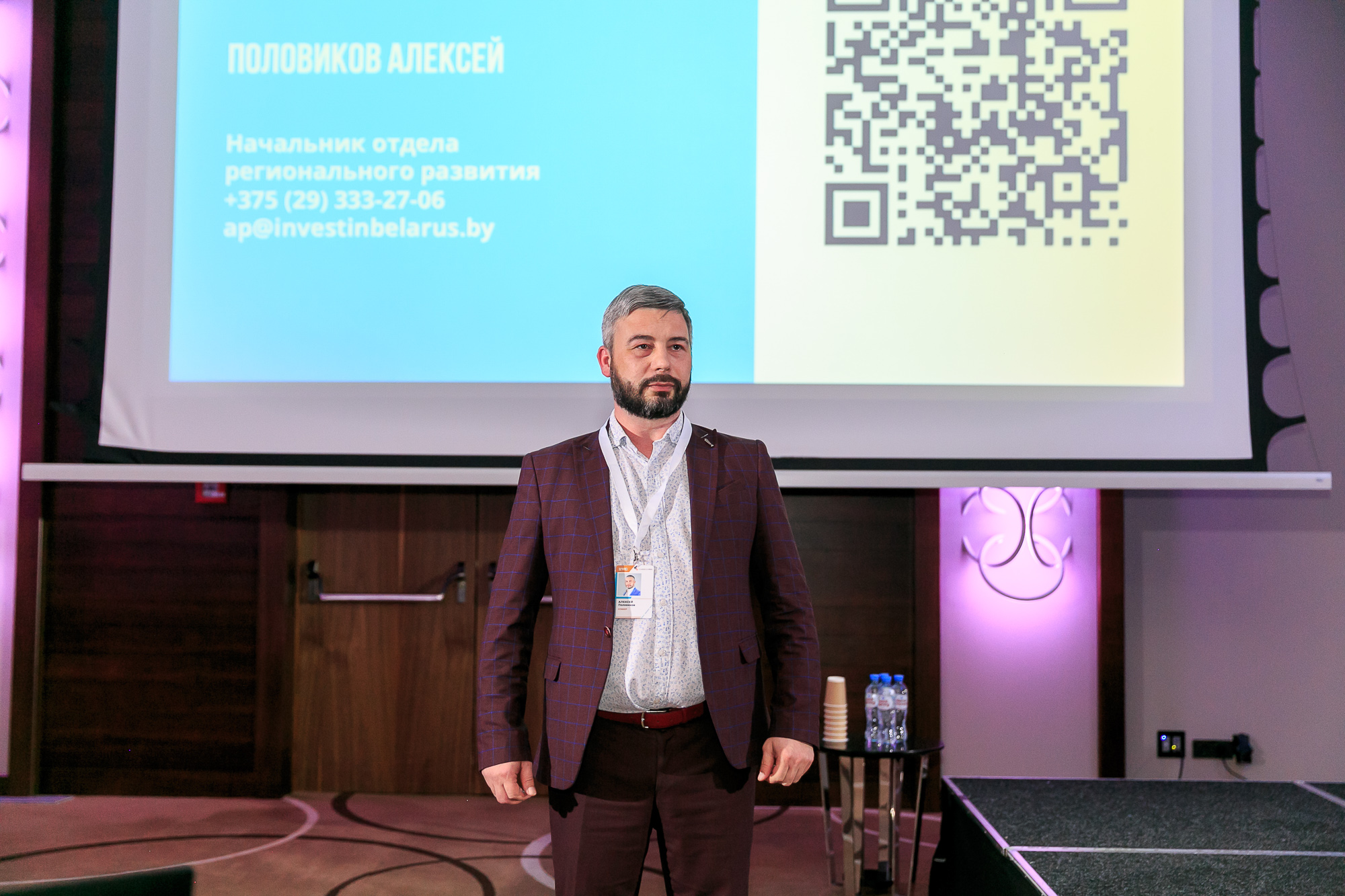 Pre-project documentation of two parks in the Brest region is currently being developed. It is planned to create an industrial park specializing in the field of machinery and instrument-making on the territory of Baranovichi. Its starting area is 13.2 hectares with the possibility of expansion up to 90 hectares. An industrial park for biotechnological enterprises with a total area of about 50 hectares will be built on the territory of Pinsk. The first manufacturing buildings are expected to be ready for operation in 2024.
"It is important to note that the project covers the needs not only of private business, but also of the state. First of all it is the creation of jobs and increase of incomes to the budget due to the generation of taxes by the residents. Consequently, the socio-economic development of the regions will also improve", — said Alexey Polovikov.
For the residents of industrial parks it is planned to create a joint local customs zone, a railway and automobile hub, and a specialized educational center. In addition, enterprises will be able to take advantage of the favorable preferential conditions of the free economic zone.