Further Belarus-German cooperation discussed at NAIP
30 September 2019
On September 26, NAIP hosted the meeting between Mr. Dmitry Krutoy, Minister of Economy of Belarus, and Dr. Ulrich Nussbaum, State Secretary at the Federal Ministry for Economic Affairs and Energy of Germany. The latest was accompanied by German businessmen.
The meeting became a part of the Dr. Nussbaum's visit to Belarus, which is designed to strengthen and intensify Belarus-German cooperation.
During the meeting the sides discussed current issues of trade and investment cooperation between the two countries. Further cooperation in energy, housing and communal services, manufacturing, pharmaceuticals and digital industries were discussed in particular.
NAIP was presented by Mr. Denis Meleshkin, Deputy Head.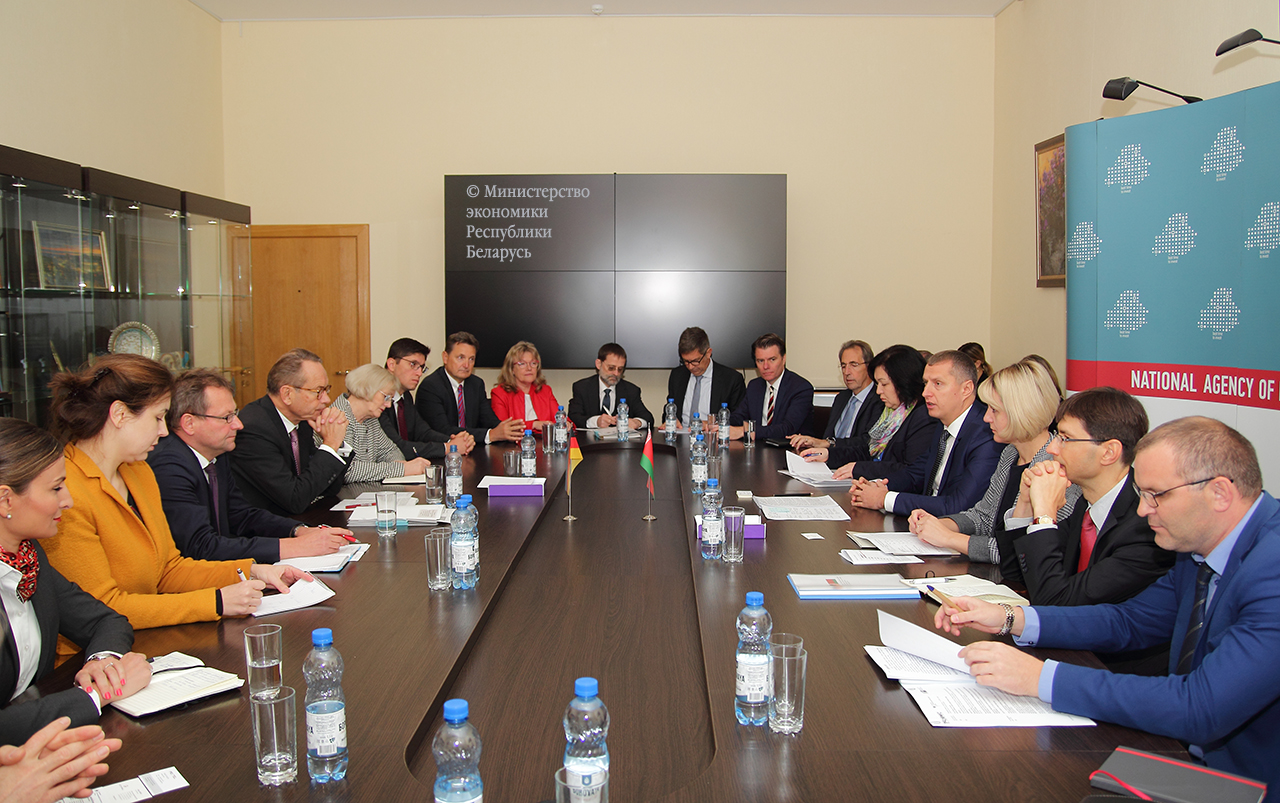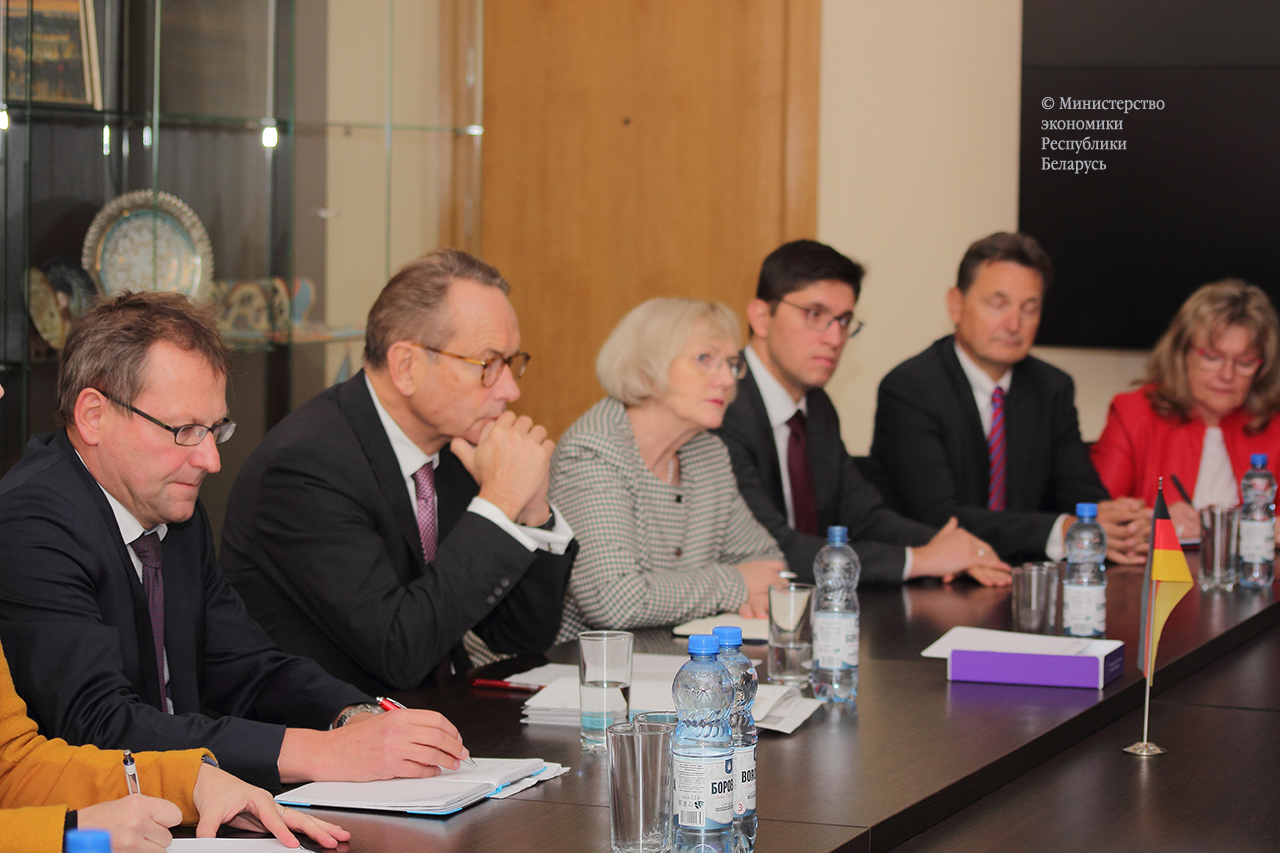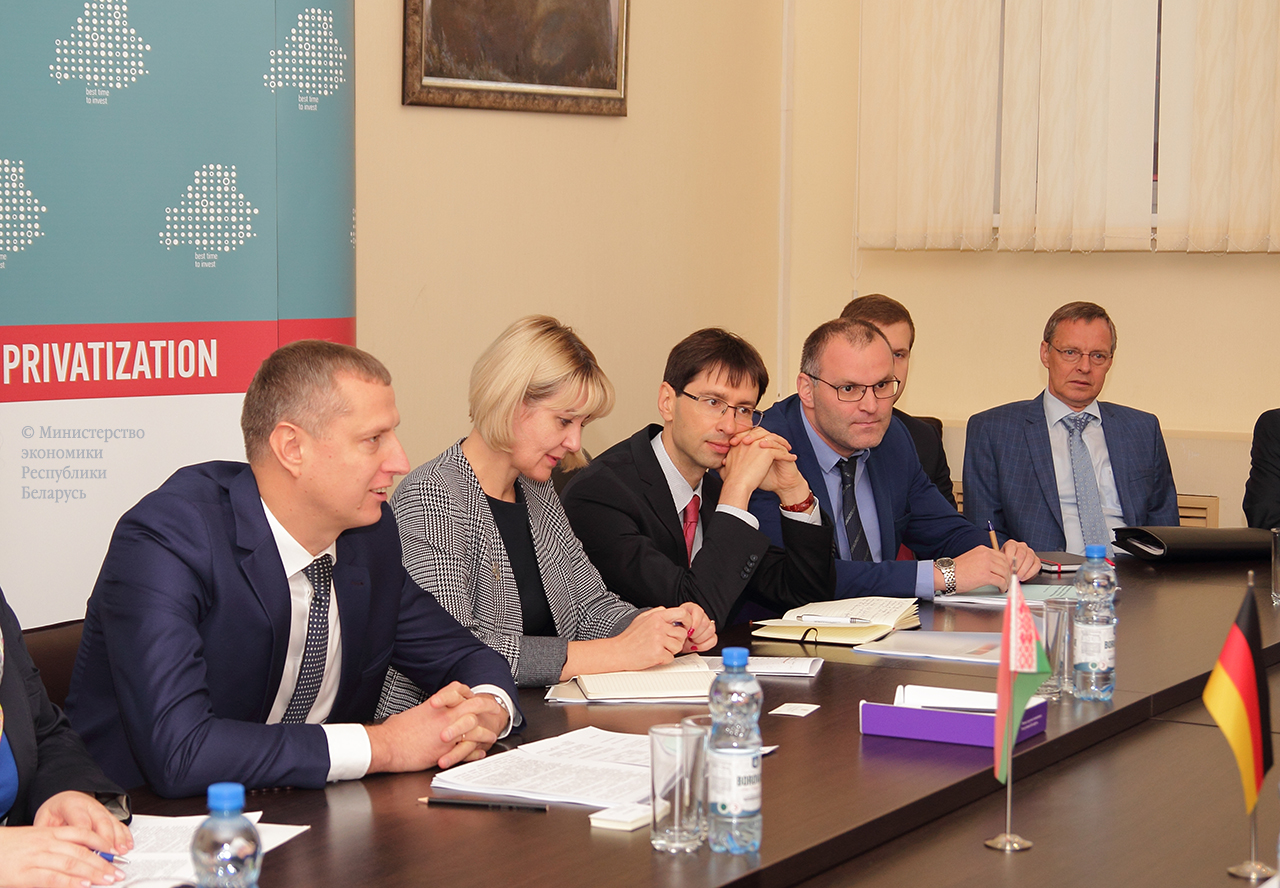 Photos: Ministry of Economy