18.05.2021
On May 14, 2021, the Republican Scientific and Methodological Seminar "Development of Higher Education Based on Public-Private Partnership Mechanisms" was held at the Republican Institute of Higher Education.
Head of the Center for Public-Private Partnership of NAIP Igor Sharshunov spoke about the prospects for using the PPP mechanism in general and in the field of education in particular. He paid special attention to the peculiarities and challenges in the preparation of PPP projects.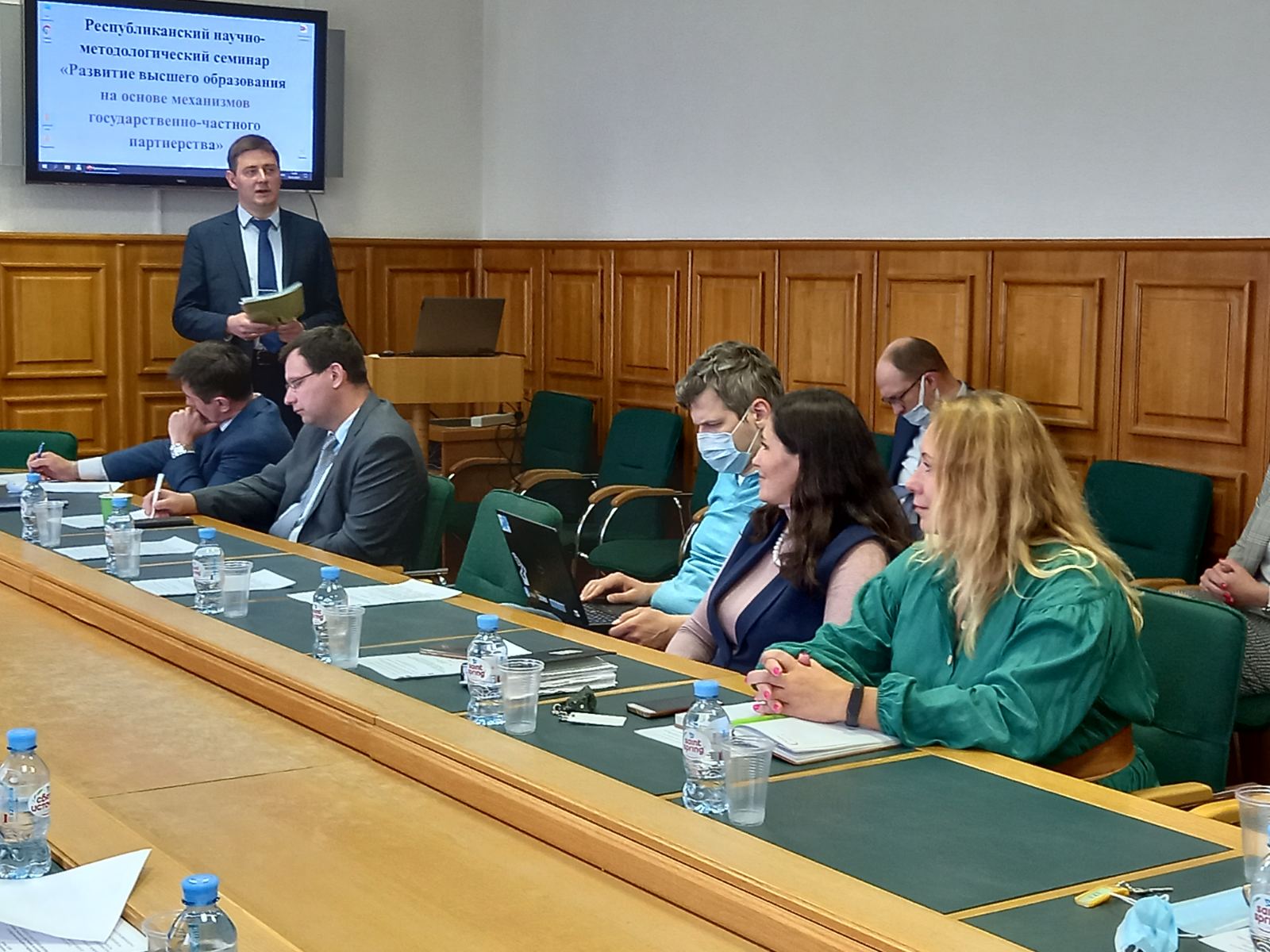 The seminar made it possible to reveal the current experience of interaction of higher education institutions of the Republic of Belarus with the private sector, said the head of the Main Department of Professional Education of the Ministry of Education Sergei Kasperovich.
The highlight of the seminar was the presentation of the joint educational and practical laboratory "Industrial Robotics" on the basis of the Brest State Technical University.
The National Agency for Investment and Privatization expresses confidence that the seminar will serve as a significant step towards the further development of public-private partnership mechanisms in the field of higher education.